UNDERGROUND PLUMBING EXPERTS
We service Lexington, Richmond, Nicholasville, Berea, Georgetown, Danville, Mt.Sterling, Lancaster, Irvine, Versailles, Paris, Cynthiana, Mt.Vernon, Mckee, Frankfort, Lawrenceburg, Winchester.
We are also located in Somerset and South Central, KY
Your Leading Trenchless Contractor in Lexington, KY, and Nearby Areas
Family-owned and operated, Fast Flow Plumbing is the company to call on when you need a reliable trenchless contractor in Lexington, KY, and the surrounding areas. A master-licensed plumbing company, our goal with any job with our name attached to it is to exceed your expectations.
The Experts You Can Rely On
Fast Flow Plumbing is a plumbing company and trenchless service provider with a solid reputation for providing consistently reliable and affordable results. When urgent assistance is needed, we offer 24-hour service. Also, know that we are not a mere franchise; we are a business that is local and fully invested in doing what's best for our clients in the following areas we serve in Central Kentucky:
Ready to Work With and For You
We proudly assist residential and even commercial clients. We serve anyone looking to benefit from trenchless technology and proven plumbing methods and techniques.
You'll appreciate choosing us since our owner has 18 years of experience serving the Central Kentucky area. We pay careful attention to every detail of our work. When digging is necessary, for instance, we use a Hammerhead Mole that can bore under concrete to reach the affected area more efficiently. You also benefit from:
An Array of Services
Save time and money by calling on our local service professionals. Our range of trenchless services covers a lot of needs. The main services we offer include:



Let our technicians restore them from the inside with trenchless pipe repair. It eliminates the need to dig while creating a smooth, flaw-free interior surface.



Confidently call on our team for comprehensive water line services such as repair, replacement, and new installations.

24 Hour Emergency
Service Available

"Great guys! Quick and efficient"
Very polite and informative.Very respectful and friendly. Came to fix the water heater and ended up fixing all leaks in the house. 2 showers a sink and a toilet. Boy my water bill should be great from now on. Thanks Guys!!
Harold Jewell
Google Review
"We were very happy with Fast Flow"
John came right on time and diagnost are problem and fixed it properly. He is very knowledgeable friendly and professional.
Trina Courtney
Facebook Review
"Joe was excellent and did a great job, everything with an hour"
That was awesome, and he was able to figure out how to fit in a extra small space, and still got the job done. Very knowledgeable about plumbing. Excellent professional service, great price. Highly recommended. Will use your company again . Janet
Janet B.
Yelp Review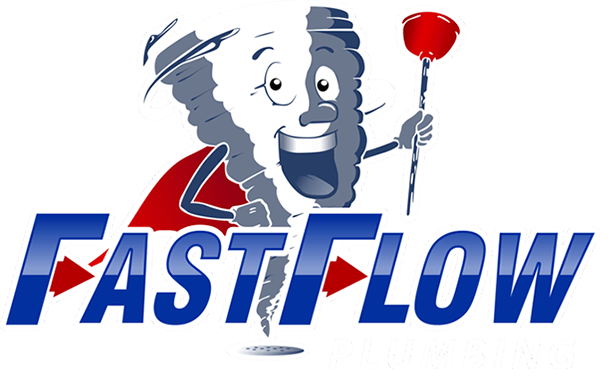 Start with a Free Estimate
From trenchless services and drain cleaning to routine inspections and urgent plumbing repairs, Fast Flow Plumbing is your one-stop source. When you reach out to us, we'll happily provide a free, accurate estimate. Contact us today for A+ service from our team.