Your Trusted Team for Trenchless Pipe Repair in Richmond, KY
When working with a professional trenchless contractor from Fast Flow Plumbing, you'll have access to pipe repair options in Richmond, KY, that save you time and money. One of these options is trenchless pipe repair, an alternative to excavation with many appealing benefits. We offer this no-dig option in Central Kentucky, including:
Trenchless sewer repair is a dig-free approach to restoring existing pipes from the inside. The entire process is highly efficient since it involves less labor and less time to do the actual work. When the work is done, you'll be left with a pipe that's fully restored internally.
Benefits of Trenchless Pipe Repair
Not having to deal with costly landscape restoration efforts is one of the top benefits of trenchless pipe repair in Richmond, KY. There's also long-term savings potential since the repaired pipe won't have to be replaced anytime soon once it's restored internally. Trenchless repair is highly flexible as well since dig-free methods can be used on pipes of varying sizes in different locations, including ones that would be difficult or impossible to reach with excavation equipment.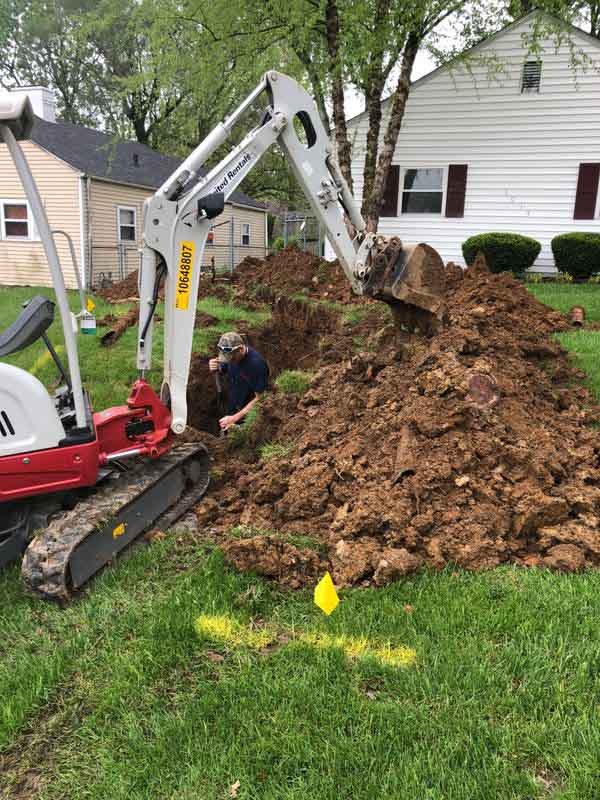 How Does the Trenchless Pipe Repair Process Work?
Our team starts the process of trenchless pipe repair with a camera inspection. This is so we can assess the condition of the pipe and determine where the structural damage is primarily located. The pipe is cleaned before a durable epoxy resin coating is applied with an inflatable tube or liner during the trenchless pipe lining service. After the coating cures, the inside surface is once again free of structural flaws.
The main condition required for trenchless pipe repair is that the affected pipe needs to be stable. Should this not be the case, we may recommend complete trenchless pipe replacement instead. It's another minimally disruptive process involving the complete replacement of the pipe with a new one in a way that doesn't require digging to remove and replace the pipe.
THE DISTINCT FEATURES OF TRENCHLESS PIPE REPAIR
As our trenchless specialists use high-quality Perma-Liner materials and equipment, the entire process is even more efficient and reliable. In addition, restored pipes are more likely to be resistant to further damage from tree roots and less likely to clog or backup as long as you're mindful of routine maintenance – e.g., scheduling regular inspections every few years. In fact, it's not unusual for these repaired pipes, even cast-iron ones, to last for many decades.
WHY HIRE US
Hiring a trenchless technology or pipe restoration specialist from Fast Flow Plumbing can certainly be a decision you'll be glad you made for the following reasons:
Get Started with a Camera Inspection at No Additional Charge
Our aim is to make your experience with us a positive and productive one from start to finish. Whether trenchless sewer replacement or pipe repair is what's best for your situation, count on the Fast Flow Plumbing team to deliver long-term results suitable for your needs and budget. Contact us today or fill out our online form to find out how you may benefit from trenchless pipe repair or any of our other specializations:
24 hours emergency
service available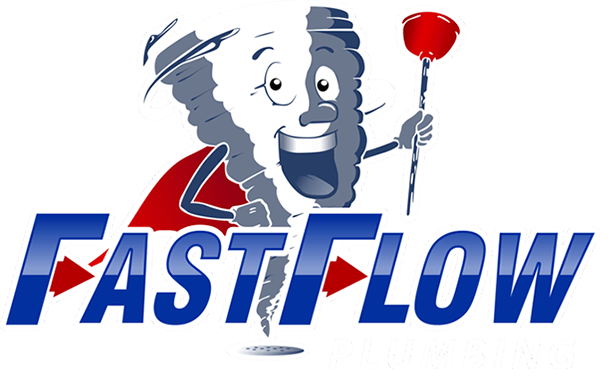 Start with a Free Estimate
From trenchless services and drain cleaning to routine inspections and urgent plumbing repairs, Fast Flow Plumbing is your one-stop source. When you reach out to us, we'll happily provide a free, accurate estimate. Contact us today for A+ service from our team.