Top-Rated Plumber in Somerset, KY
Be it in the residential or commercial setting, properties require regular plumbing maintenance. Otherwise, various plumbing issues can arise–often sooner rather than later. By hiring a reputable industry expert to take care of all your general and emergency plumbing needs, you can effectively keep these problems at bay.
Fast Flow Plumbing is the most trusted and reliable plumber in Somerset, KY, and its surrounding areas. With years of experience under our belt and an unparalleled dedication to quality service, we're sure to give you the best value for your money.
Why You Should Call a Plumber Instead of DIY
There is always a voice telling you to go for a DIY approach. However, it's a terrible decision to solve the plumbing issues by yourself. You don't have the knowledge or experience to carry out plumbing repairs by yourself; hence you should leave the repairs to the experts. From our 18 years of experience, we have seen DIY repairs resulting in time wastage and the creation of new plumbing issues, like leaks, pipe collapses, and broken fixtures. Why go for an approach that may have costly repercussions?
Most Common Plumbing Problems & How to Avoid Them
As a residential or commercial property owner, you need to understand the various plumbing issues that can arise and how to avoid them.
The following most common plumbing issues you may encounter:
Trust Only Fast Flow Plumbing
Unlike most plumbing companies in the area, which are corporate by nature, Fast Flow Plumbing is a family-owned and managed business. We offer quality plumbing services at pocket-friendly prices. We ask for no extra charges for a camera inspection and our experts work 24/7. Why not contact us today for a free estimate?
If you are looking for a top plumbing company in the local area, look no further because you've found one in Fast Flow Plumbing! Call us or fill out the form to schedule an appointment.
24 hours emergency
service available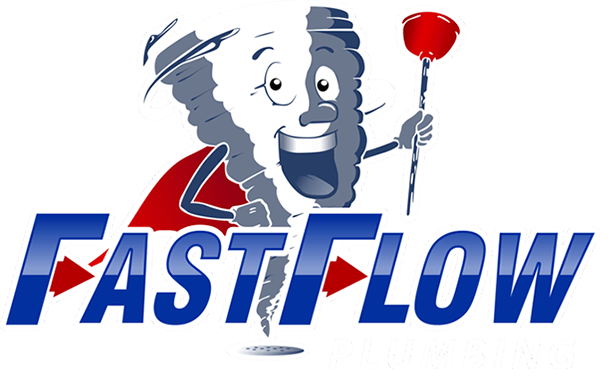 Start with a Free Estimate
From trenchless services and drain cleaning to routine inspections and urgent plumbing repairs, Fast Flow Plumbing is your one-stop source. When you reach out to us, we'll happily provide a free, accurate estimate. Contact us today for A+ service from our team.