Leaks can be a common problem in any home or business facility. If left unrepaired, it can seriously affect your property. Fortunately, Fast Flow Plumbing offers leak detection services to help you identify and address water leakage issues quickly and efficiently. Our team of experienced professionals is dedicated to helping residential and commercial customers determine if they need water leak repair in Lexington, KY.
Here are five ways to prevent possible leaks.
1. Regularly Inspect Your Pipes
It's a good idea to schedule water leak detection annually, particularly if they last got checked some time ago. Look for signs of corrosion, leaks, and blockages. If you notice any of these signs, contact Fast Flow Plumbing for a professional inspection and advice on the best solution to the problem.
2. Check Your Appliances Regularly
Leaks can come from dishwashers, water heaters, and dry cleaning machines. Check all the connections and hoses for any signs of leakage or corrosion. If you find any issues, get a professional for leak repair services as soon as possible to reduce the risk of water damage.
3. Install an Automatic Shut-Off Valve
An automatic shut-off valve will help protect your home from water damage in case of an undetected leak. The valve will automatically turn off the water supply when it senses a change in water pressure, preventing further damage. With an automatic shut-off valve, you can minimize the need for leak repair services.
4. Invest in Leak Detection Systems
Installing a water leak detection system can be beneficial for catching early signs of leaking pipes and other issues before they become a major problem. These systems are easy to install and can help pinpoint and fix problem areas without extensive repairs. However, know that these systems aren't fool-proof, so it's still ideal to contact a water leak services professional for confirmation.
5. Replace Old Pipes
If your pipes are more than 50 years old, it's time to consider a replacement. Aging pipes can become brittle and later leak, damaging your home. Replacing aging pipes with newer and stronger ones can help protect your home from water damage and reduce the risk of costly repairs.
Contact Fast Flow Plumbing today to learn more about our services and how we can help keep your property leak-free.
24 hours emergency
service available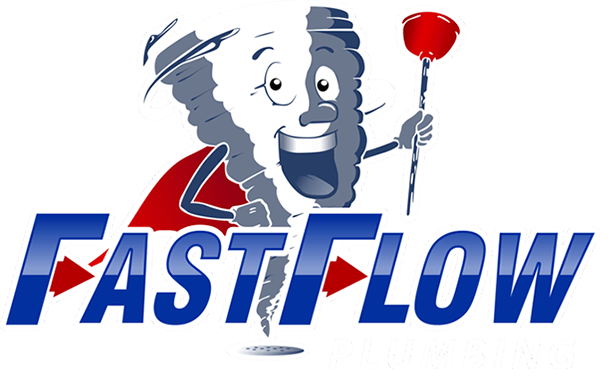 Start with a Free Estimate
From trenchless services and drain cleaning to routine inspections and urgent plumbing repairs, Fast Flow Plumbing is your one-stop source. When you reach out to us, we'll happily provide a free, accurate estimate. Contact us today for A+ service from our team.