Many households usually dread sewer line repairs due to the amount of work required to fix the pipes. However, you can change this perspective by opting for trenchless pipe repair in Lexington, KY. At Fast Flow Plumbing, we use this technology to ensure fast, efficient, and long-lasting results.
Our technicians undergo rigorous training and have access to top-grade pipe lining equipment. This instills efficiency and allows our pros to get the job done promptly, thus consuming only a small portion of your schedule. So, in short, yes – it is possible for trenchless pipe lining to be completed in a day.
The Process
We start the trenchless sewer repair work with an initial inspection to determine the pipes' condition. We don't charge extra for the initial inspection. Depending on your availability, you can schedule this on a separate day to get time to prepare and know what to expect, but inspections only typically take a few hours at most because we use the latest pipe inspection equipment.
We can also carry out drain cleaning to remove clogs, roots, and any debris. When the pipe walls have a layer of minerals and dirt, the resin may not correctly attach, leading to future drainage problems. Cleaning the pipes creates a suitable environment for the trenchless pipe replacement process to work.
The actual trenchless pipe lining process usually involves inserting a resin-filled liner into the sewer pipes. When we confirm that it covers from end to end, we allow it to cure and firmly attach to the pipe walls. We perform a final inspection after completing to make sure that it was done properly.
Traditional pipe repair options require more time, extra labor, and more machinery. Since trenchless sewer replacement and repairs do not involve digging out the sewer lines, it saves a lot of time. With the trenchless option, we utilize the existing entry points.
Contact Fast Flow Plumbing for trenchless pipe lining that can be completed in a day but can last decades.
24 hours emergency
service available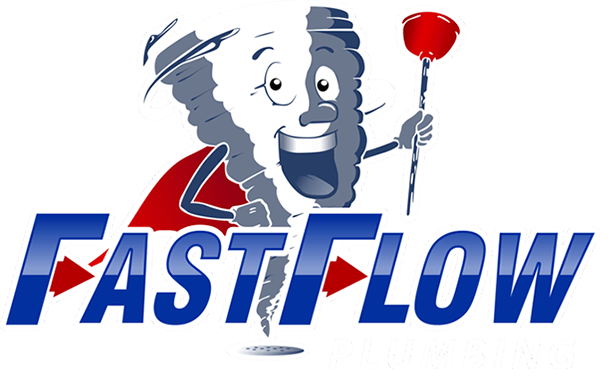 Start with a Free Estimate
From trenchless services and drain cleaning to routine inspections and urgent plumbing repairs, Fast Flow Plumbing is your one-stop source. When you reach out to us, we'll happily provide a free, accurate estimate. Contact us today for A+ service from our team.