Do you suspect that your home needs plumbing and sewer repairs, but you're dreading the inevitable mess? Then you'll be pleased to hear that you have a viable alternative in trenchless pipe replacement. Trenchless pipe replacement is a clean, quick, and efficient way to replace pipes. Using this technique, your plumber can fix or completely replace a length of pipe through just a small hole in the ground. No more big mess or ripped-up yard.
Fast Flow Plumbing, the leading provider of trenchless pipe repair in Richmond, KY, presents the things you should know about the process!
The Trenchless Pipe Lining Process
Each trenchless pipe lining project begins with a camera inspection of the pipe or sewer line. This careful visual inspection allows our plumbers to pinpoint the exact location of the damage. They can also gauge the extent of the damage and make an informed decision about whether repair or replacement is the best option.
In the case of trenchless sewer repair, a plumber can insert a new line of pipe into the old pipe. Once seated, the new pipe is sealed into the old pipe. This entire procedure can be completed through a single small hole in the ground. In other words, your entire yard won't have to be torn down like in the case of traditional pipe repairs!
In severe cases, the situation may call for trenchless sewer replacement and removal. The plumbing company will dig two holes to access both ends of the pipe. A new pipe will be inserted into one hole via a method called pipe bursting. This process lays a new length of pipe while blasting away the old one.
Trenchless Pipe Bursting Company
Have you noticed plumbing issues like clogged drains, a sewer-like odor, unusual puddles in your yard? Then your home may be the perfect candidate for trenchless pipe repair. You can trust the plumbers at Fast Flow Plumbing to complete the job with speed, precision, and minimal disruption to your property.
Ready to schedule a trenchless pipe repair project? Contact Fast Flow Plumbing today!
24 hours emergency
service available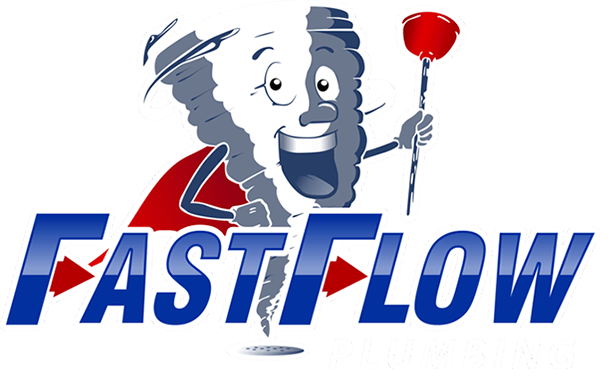 Start with a Free Estimate
From trenchless services and drain cleaning to routine inspections and urgent plumbing repairs, Fast Flow Plumbing is your one-stop source. When you reach out to us, we'll happily provide a free, accurate estimate. Contact us today for A+ service from our team.