Drain cleaning is one of the most important–yet often overlooked–plumbing maintenance routines. However, you need to realize that this one simple task can prevent a host of plumbing issues. To ensure that you don't experience any unexpected plumbing issues, schedule regular cleaning and maintenance with Fast Flow Plumbing, the leading name in drain cleaning in Lexington, KY.
Here are reasons why regular drain cleaning is beneficial.
It Prevents Foul Odors
Sewers can have excessively unpleasant odors due to waste buildup and clogged lines. These odors can be challenging to eliminate when they begin to make their way into your home. Since regular cleaning from a reputable drain cleaning company will address any waste buildup and clogging in good time, it will ensure your home is free of any foul odors.
It Prevents Blockages
Every homeowner has experienced a blocked drain at one point or another. Small clogs can be minor inconveniences when you use the sink or the shower, but severe blockages are downright troublesome. They can lead to an overflow or other serious plumbing issues. To avoid plumbing emergencies, schedule regular drain cleaning procedures. Depending on the nature and severity of the pipe blockage, your plumber can resolve it using drain snaking or other suitable methods such as hydro jetting.
It Improves Drainage
Over time, waste and debris can build up along your sewer pipes and cause drainage problems. At the onset, this will only cause slow drains. If not checked, however, you can have a completely clogged drain, sewer backup, or even flooding. During drain cleaning, any waste and debris will be removed, thereby restoring free-flowing drains throughout your home.
It Saves You Money
Poorly maintained drains will ultimately require costly repairs or replacement down the line. To avoid this, schedule regular drain cleaning services with a reputable plumber. They can identify any possible problems in good time and prevent costly issues down the road.
Regular drain cleaning is a crucial part of home maintenance. If you need a plumbing company you can count on, you've come to the right place. Fast Flow Plumbing is a family-owned business with a solid reputation, so you are assured of quality service. Contact us today to schedule an appointment!
24 hours emergency
service available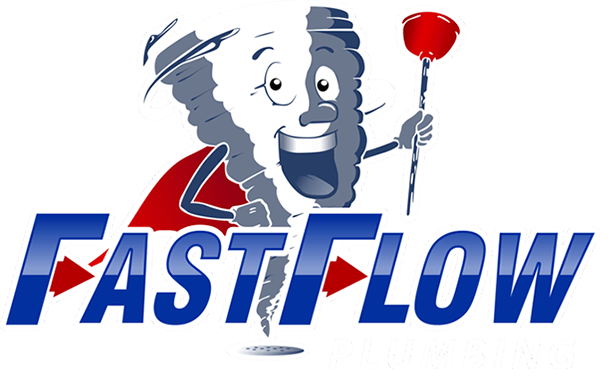 Start with a Free Estimate
From trenchless services and drain cleaning to routine inspections and urgent plumbing repairs, Fast Flow Plumbing is your one-stop source. When you reach out to us, we'll happily provide a free, accurate estimate. Contact us today for A+ service from our team.